Smokey's Bounders
The Smokey's Bounder Enrichment Program has a long and important tradition at PIFS.  Originally named for Smokey the Bear, these nature and enrichment programs provide children with the opportunity to extend their learning beyond their day in the classroom. Open to students three years and above, offerings vary depending on the age of the child. All programs are engaging, experiential and active.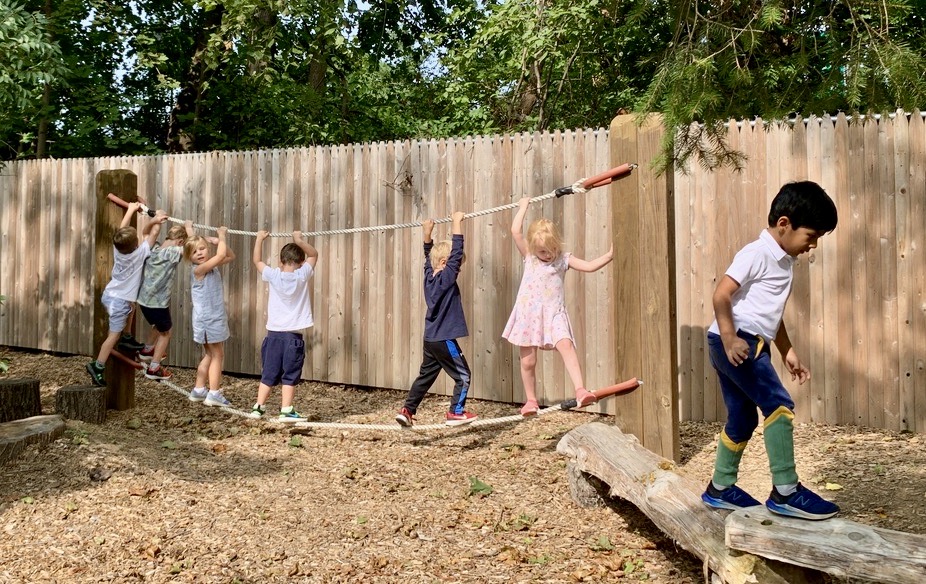 Themes have included…
Journey Through American History – Through hands-on activities, children experience the way of life for early Americans including Native Americans, colonists and pioneers.
All About Animals – Many animals share our PIFS campus. Children learn more about their habitats and how they live, gaining appreciation for the important role they play in our environment.
Field Trips 

– Teachers and students explore together the natural wonders of Greenwich and the surrounding area. Some favorite activities include visits to the local beaches and nature centers, picnics, kite flying, pond exploration, marshmallow roasts, fishing and camp cooking, as well as sledding in the winter. 

Fun With Drama – Imaginative play, theater games and creative prompts provide the springboard for this interactive class that develops executive function, self-regulation and important early language and social skills.

Outdoor Escapades 

– Exploring nature, tending our organic gardens, playing outdoor games and just having fun on the playgrounds keep the children engaged, learning and active.

Sound Out

 – Through a multi-cultural/modal music experience, children explore music and instruments from around the world. 

Young Engineers, Building and Cooperative Play 

– Blocks, tiles, logs, loose parts and more, this program is all about physical science through experimentation with various building materials. Children create on their own and with others, encouraging dramatic play, communication and collaboration.
Lunch
PIFS offers students three years and above the option to enjoy lunch on campus with their classmates in our lunch room. Homemade and nutritious meals incorporate fresh and organic ingredients including vegetables and herbs grown by students in our onsite gardens. Students who attend in the morning may eat lunch after school, at noon. Students who attend in the afternoon may join for lunch before school at 11:30 a.m.