PIFS Summer Camp 2019
June 24 through July 25
Half-Day Program
Monday-Thursday
Ages 2-5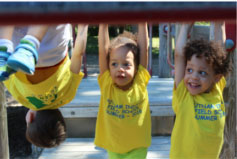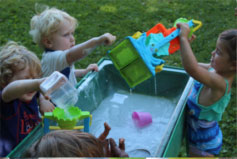 A Great First Experience
We know how important it is that the first school experience be happy and positive, building self-confidence and independence. Because we have extensive experience with easing children's transition from home to school, our camp is an easy first step into a school setting.
Our Professional Staff & Facilities
PIFS Summer Camp is staffed by caring and experienced professionals drawn from Putnam Indian Field School faculty and other early childhood programs.
Our facilities and grounds have been specifically designed for young children. We have wonderful play yards with swings and slides, climbing gyms, play houses, tree houses, and plenty of open grassy areas for running and playing.
Weekly themes inspire fun and learning. Our child-approved, age-appropriate activities include the following:
Water & sand play
Imaginative play
Art
Nature
Music