At Putnam Indian Field School, we create conditions in which discoveries take place. We believe that children learn best when they are actively involved in play, engaged in activities of interest to them and that lead them to make choices, explore, experiment, investigate, discover and create.   The teachers follow the child's interests and introduce learning skills in the context of those interests so that each child's early school experience becomes a happy, exhilarating adventure. At PIFS, the child learns to function effectively and comfortably both independently and in group situations; and grows in confidence, independence and responsibility.  Sound social and emotional development is our primary goal; and encouraging this development is the guiding force in all we do.
Our Head of School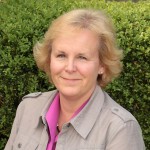 Sue Donaghy (Mrs. D.) joined Putnam Indian Field School as the Head of School in 2014. She has her B.A. from Dickinson College, a J.D. from Temple University and a EdD (ABD) in Educational Leadership from the University of Pennsylvania.
Sue came to PIFS from the position of Assistant Head at The Independence School, an early childhood through grade 8 independent day school in Newark, Delaware. She began at Independence as a member of the faculty in 1999 and her positions included classroom teacher for the four-year-old program, Director of Extended Day and Summer Camps and Assistant Head of School.
Sue grew up in neighboring Westchester County, New York and began her teaching career at Rippowam Cisqua and The Horizons Summer Program at New Canaan Country Day.
Teachers & Staff
Well-educated, experienced and caring, our teachers foster the secure and happy climate for which we are known-a climate that helps children make the transition from home to school with confidence.
Putnam Indian Field School has 39 staff members. There are 22 classroom teachers who staff 12 different classes. Five specialists add art, music, studio and science enrichment for all the children. Eight of the teachers have graduate degrees; twelve others have baccalaureate degrees and the rest have or are working on associate degrees. A Child Development Associate Credential is a minimum requirement for teaching at PIFS.
In addition to the teaching staff, our administration is headed by Sue Donaghy (Mrs. D.), Head of School; Kate Lowe, Assistant to the Head of School; Marie Cosgrove, Director of Advancement; Sue Martin, Business Manager; and Karen Hopp, Director of Communications and Development.
Two kitchen staff create delicious lunches for children and staff, and a maintenance man/traffic manager ensures the school is clean, well-maintained and safe.
Some of the faculty have been with the school since the merger of Putnam and Indian Field School in 1978. Because they were instrumental to its growth and success, their commitment to providing the best learning environment for PIFS children and families is very strong. For them teaching at the school is more than a job, it is their life's work. Both experience and education in the field help them to understand children's needs, interests, and abilities and to create plans for their continual growth and development. At PIFS the staff is dedicated, educated, experienced and happy to spend their days learning and playing with young children.
History of PIFS
The Putnam Indian Field School is a result of the 1978 merger of two popular Greenwich nursery schools. Fred Wierdsma, founder of Putnam School, became headmaster of the combined schools, which initially had four classrooms, a kitchen, dining area and tiny office. Over the years, as PIFS grew in reputation and enrollment, so did the "little red schoolhouse." Read more…
Campus & Facilities
Set amid three acres in central Greenwich, our school campus sets itself apart from other nursery schools. Our spacious campus uniquely boasts three separate age-appropriate playgrounds, recognizing that the outdoor play needs change dramatically from our youngest toddlers to our oldest learners.
The school prides itself in putting children in close contact with nature. Our nature trail and natural tree platforms encourage a close relationship with animals and plants. Our many gardens allow little hands to plant flowers and vegetables, to explore soil and to watch nature grow before them. Annual traditions such as our autumn Pumpkin patch and Planting Day provide additional opportunities for children to explore and play outside.
In addition to seven wonderful classrooms, PIFS also offers "resource" rooms dedicated entirely to hands-on learning. One of our resource rooms is our beloved science room that features a large salt water touch tank and many school pets, such as rabbits, turtles, frogs and guinea pigs. Every spring, the children can watch the cycle of life with the hatching of eggs into baby chicks – always exciting for children and teachers! From rocks to seashells to amphibians, our young scientists develop a strong affinity for nature and the environment.
Our two art rooms allow the children to explore many different mediums of self-expression. Whether finger painting or "footprint" painting, using clay or glue, or building structures out of wood, the children gain an early respect for the artist within. The art rooms also allow the children to participate in water play, sand play, and similar hands-on sensory activities. Our kiln enables the children to paint, glaze and fire their clay creations.
We also have a separate spacious multi-purpose room where the children love to run around, play games, exercise and gather with the school community for special events.
–